Ronan et Erwan Bouroullec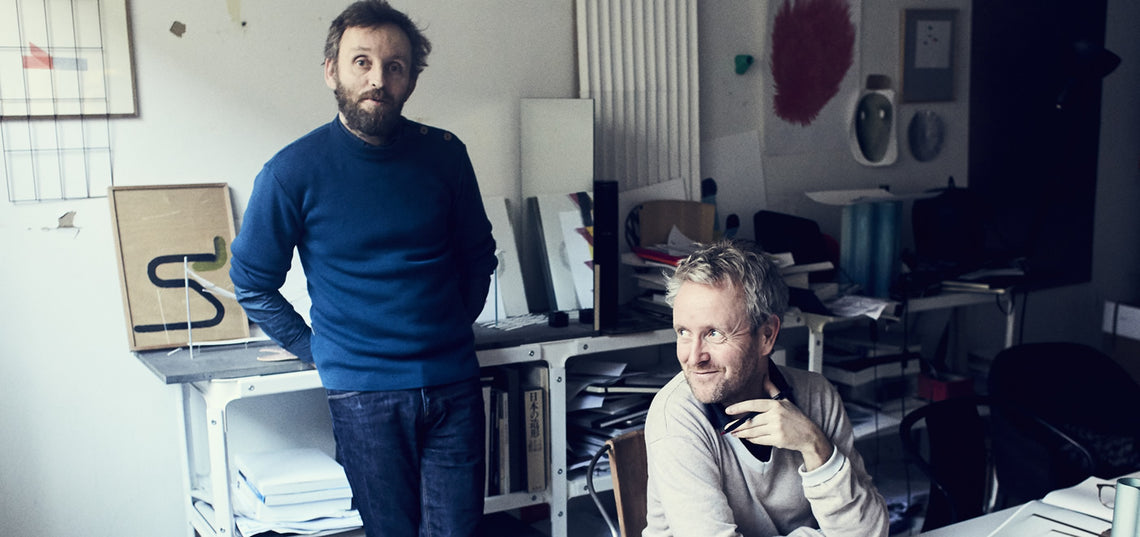 Ronan and Erwan Bouroullec were born in Quimper in the 1970s and have been working together for over twenty years. Industrial design, craftsmanship, series of objects, urban projects: they have quickly put their simple and minimalist esthetic mark in many fields.
Their objects can be seen all over the world and their projects are often exhibited in museums as renowned as MOCA in Los Angeles, MoMa in New York, the Centre Pompidou and Musée des Arts Décoratifs Parisien. Creations by the Bouroullec Brothers have won countless awards including the Paris Grand Prix du Design in 2011 and the London Design Medal in 2014.
Following frequent collaborations with the biggest international design publishers and elite artisans from Europe and Japan, Ronan and Erwan Bouroullec worked with Maison Matisse to create limited-edition vases. They have created three pieces whose clean lines embody the simple and spontaneous beauty so dear to Henri Matisse, celebrating the 150th anniversary of the painter through the 1869 collection.
Limited edition
Vases en céramique et métal
By Ronan Et Erwan Bouroullec
Price on demand
Limited edition
Vase en céramique et métal
By Ronan Et Erwan Bouroullec
Price on demand
Limited edition
Vases en céramique et métal
By Ronan Et Erwan Bouroullec
Price on demand