Dessert plate Nuance
Ceramic plate, handmade in Italy
Designer: Marta Bakowski
Description
The Nuance dessert plate is part of a collection of 6 earthenware dessert plates created in collaboration with designer Marta Bakowski. They reveal the universe of Henri Matisse's painting La Musique (1939) through a range of 6 different colors and 6 different patterns. Sold individually and suitable for food use, they can compose a matching service, or be assembled with our other plates according to your desires
Features
Dimensions (cm) : Ø7 x H1
Materials: earthenware
Made for you, in Italy, in the region of Tuscany.
Maintenance advice
Hand wash with a mild soap and non-abrasive sponge, and then gently wipe with a lint-free cloth. Do not put in the dishwasher
Delivery
In stock, delivered within 3 to 7 days.
You are a decorator, architect or retailer?
Our Pro Service is at your disposal to accompany you in your projects.
Contact us
Arts and materials
Made of earthenware in Italy, the Nuance plate is cast and demolded entirely by hand. The decorative design is then engraved with a metal point after the outlines are traced using the spolvero technique. Spolvero, derived from the Italian "polvere" meaning "powder", designates the technique of transferring a preliminary drawing onto a surface.

The plate is covered with a matte varnish giving it a raw aspect. Each piece thus becomes unique according to the artisan's handiwork.

The Nuance plate is inspired by the female face, a theme so representative of Henri Matisse's work and utilized in the painting that inspired this collection. The extreme simplicity of the decorative design, color, and matte aspect engenders all the beauty of this piece.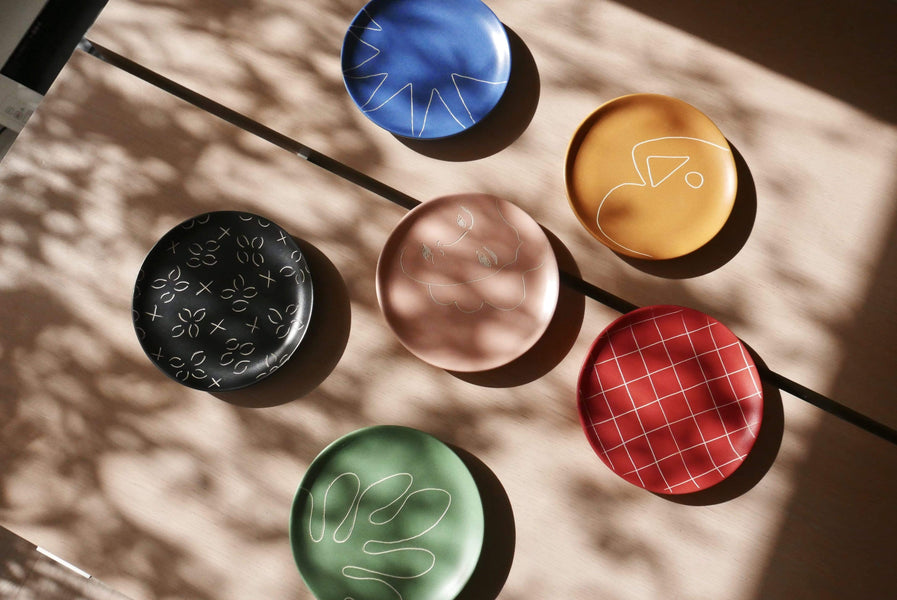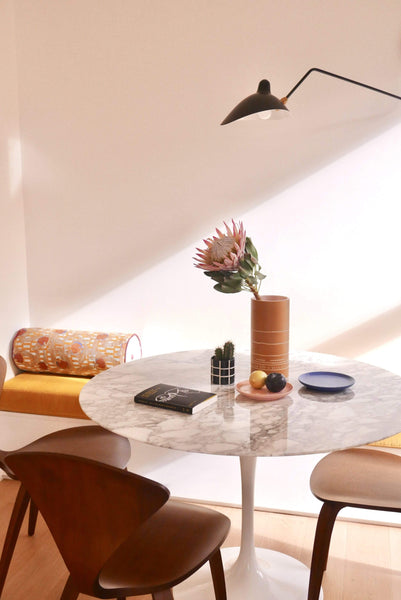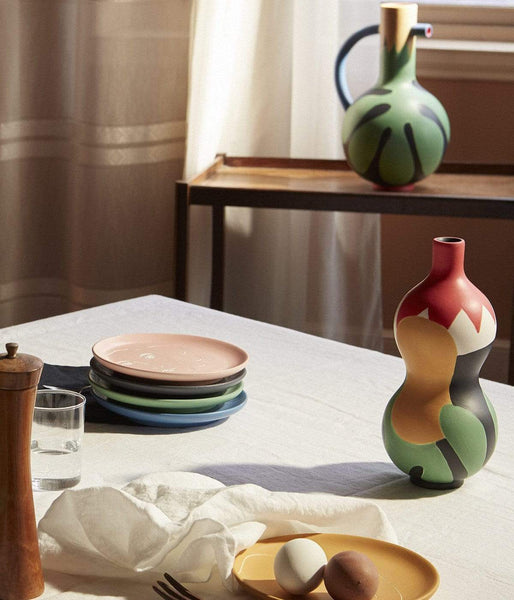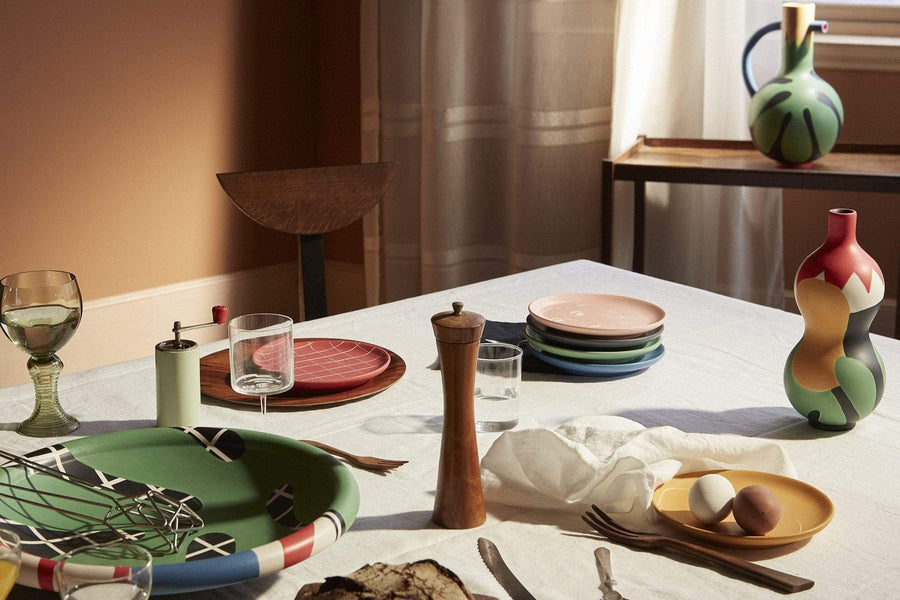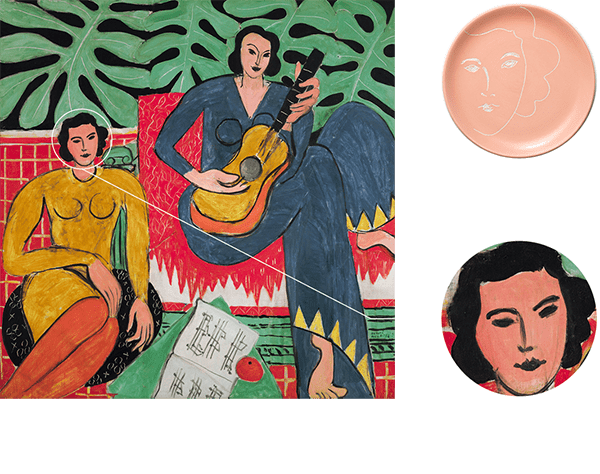 Inspiration
Inspired by Henri Matisse's painting La Musique in 1939, the Nuage plate's motif reproduces the facial lines of the character accompanying the guitar player. Inspired by the synthesis shown by Henri Matisse in his works, Marta Bakowski first broke down the elements of the painting to reinterpret them. She thus formed a collection of shapes and motifs, which she placed on objects to create new compositions.
Discover more about the inspirations behind the collection
Henri Matisse, La Musique (1939), Albright-Knox Art Gallery - Buffalo (Etats-Unis) © Succession H. Matisse.
Marta Bakowski
Maison Matisse invited the young designer Marta Bakowski to create its first permanent collection inspired by the painting La Musique (1939). The Franco-Polish designer took the palette of colors and brilliantly reinterpreted the most representative themes of Henri Matisse's work, such as the philodendron leaf, the figure of the woman and music.