Guillaume Delvigne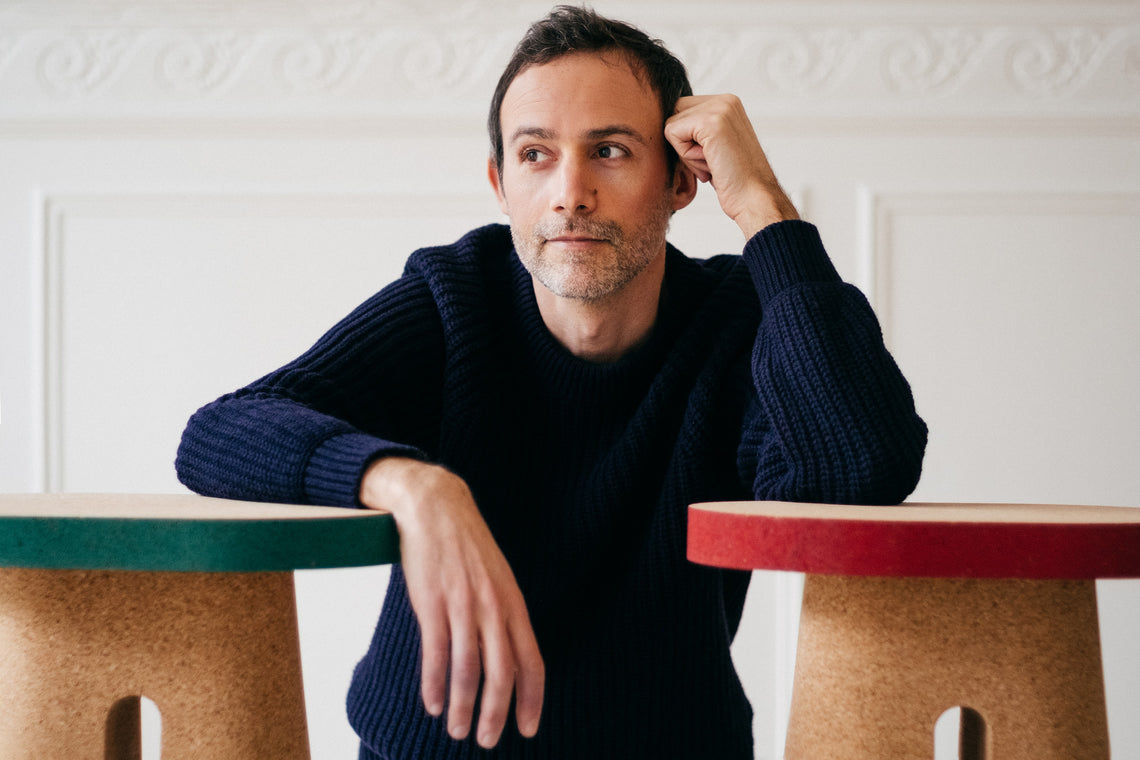 Born in France in 1979, Guillaume Delvigne studied at the Ecole de Design Nantes Atlantique and the Politecnico di Milano. Graduated in 2002, he starts in Milan along-side George Sowden, co founder of the Memphis movement. In parallel he designs his first own objects, for an italian editor named Industreal and he is quickly spotted by Loïc Bigot from the ToolsGalerie. In 2005 he settles in Paris and for a few years he works for renowned designers such as RADI Designers, Delo Lindo, Elium Studio, Marc Newson or Cédric Ragot.

In 2011 he opens his own studio, inaugurates his first personal exhibition at the ToolsGalerie and receives the Grand Prize of the creation of the city of Paris. Working in various fields like furniture, objects, lights or interior design, he collaborates with manufacturers, editors and craftmen. He leads now a lot of projects for great french companies such as Berluti, Hermès, Givenchy, Pierre Frey, Ligne Roset, Habitat, Lexon or Tefal.

Abroad, his main clients are Fabbian, Hanoia, Frandsen and Karakter Copenhagen. Since the beginning he likes to collaborate for young editors like La Chance, Hartô or ENOstudio. His designs are regularly exposed during exhibitions in France and abroad and have been awarded or belong to permanent collections. He is a member of the design collective Dito since 2006.