Inspiration of the La Musique collection
On the theme of music, the latest collection from Maison Matisse celebrates one of Henri Matisse's greatest passions.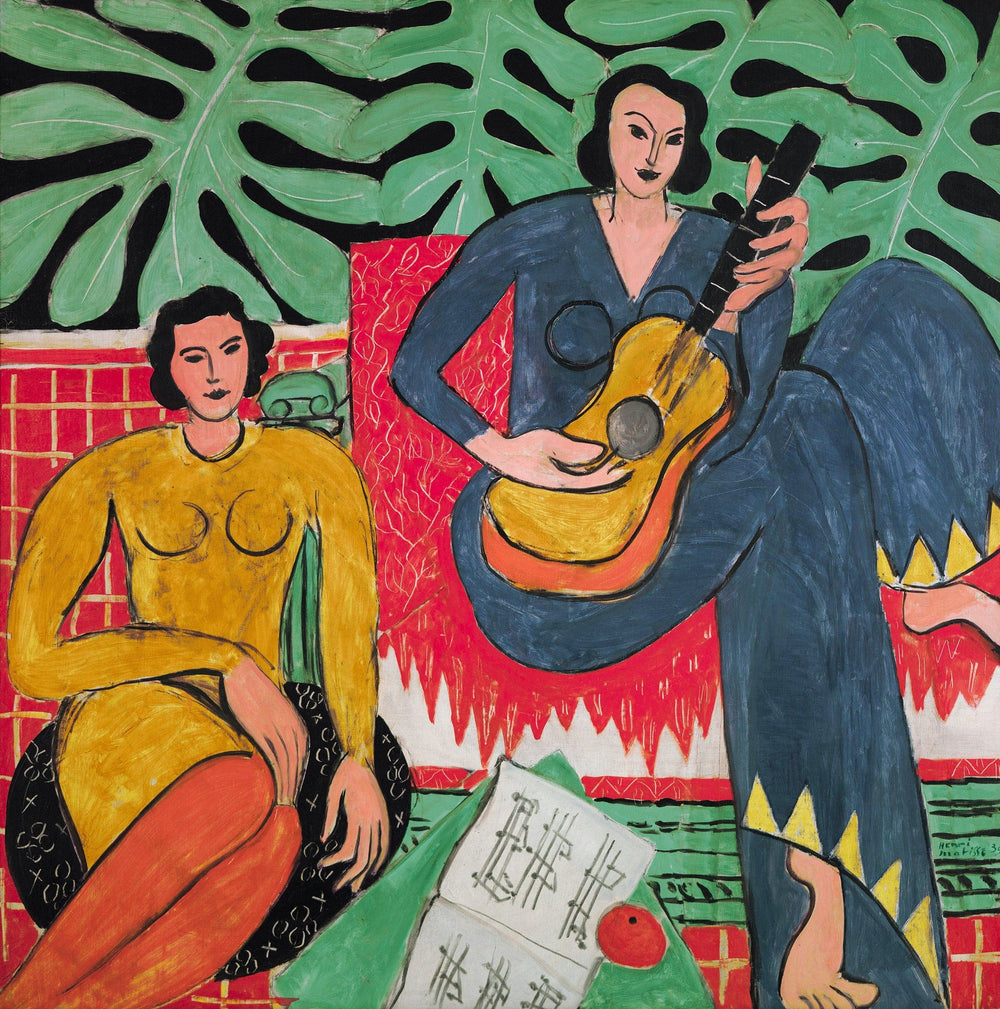 La Musique, Le Violoniste à la fenêtre, La Tristesse du roi : from one painting to another, the work of Henri Matisse fully reveals his love for music.

An avid fan of jazz who was also inspired by Russian ballets and avant-garde pieces, Matisse himself compared his work to that of a composer.

-
Henri Matisse, La Musique (1939), Albright-Knox Art Gallery - Buffalo (United-States) © H. Matisse succession.
« The painter chooses his color in the intensity and the value that suits him, like the musician chooses the timbre and volume of his instruments. »
Mixing the harmony of colors with a sense of rhythm, the new series of objects from Maison Matisse takes it's own look at the encounter between these disciplines.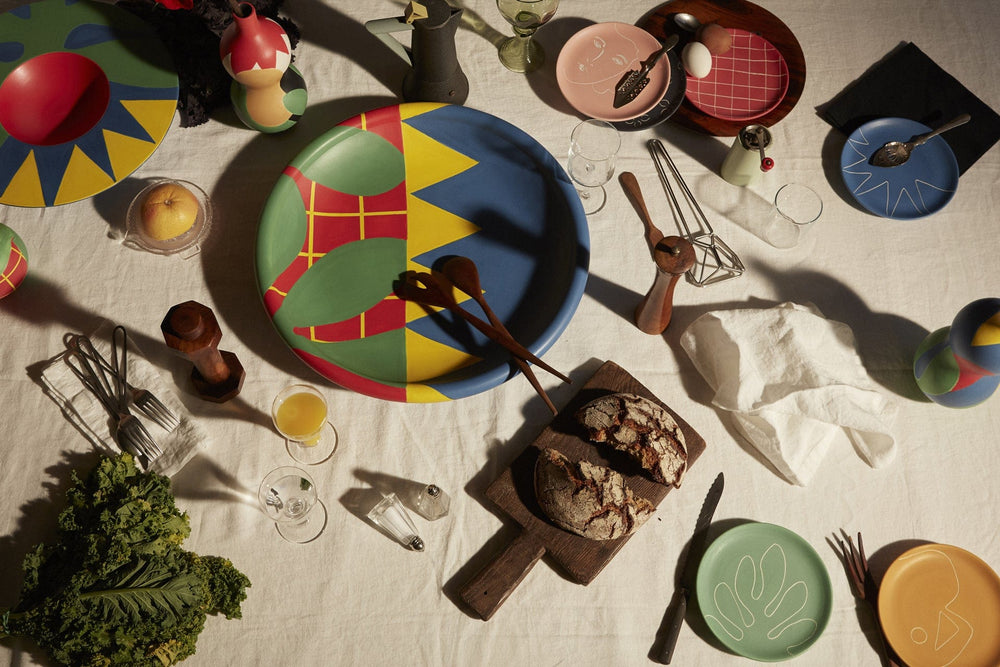 Inspired by the painting La Musique (1939), the 14 earthenware pieces of the collection that bear its name pick up the emblematic patterns.
Among these are the philodendron leaf, the curves of a guitar or a woman's silhouette. The collection is composed of four serving dishes, three bottles, six plates and a pitcher that transpose the red, green or blue blocks from the original work into three dimensions.
Made entirely by hand in one of the oldest artisanal manufactories in Italy, the collection is the result of exceptional know-how. Birthed through a process that is as rare as it is demanding, the Maison Matisse ceramic objects preserve the mark of the hand's movement, reflecting that of the artist's stroke, and become unique pieces.
Just like Matisse's work, these enduring designer objects were intended to be cherished, kept and passed on from generation to generation.